Amber Anan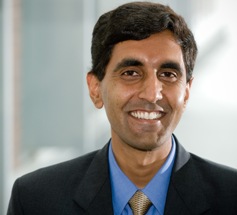 d
Edward Pettinella Professor of Finance
Whitman School of Management
Syracuse University
Phone: 315.443.3913
Email: amanand(at)syr.edu
Amber is the Edward Pettinella Professor of Finance at the Whitman School of Management at Syracuse University where he started his academic career in 2001. He received his Ph.D. in Finance from Baruch College and the Graduate Center of the City University of New York. In addition to holding academic appointments, he has been a visiting academic scholar at the Securities and Exchange Commission (SEC) and the Financial Regulatory Authority (FINRA), and worked in investment banking.
Research Interests: Market microstructure, with a focus on market design, the role of market intermediaries, transaction cost measurement, price discovery, and trading strategies of informed investors. He has published or forthcoming papers in journals such as the Journal of Financial Economics, Journal of Financial and Quantitative Analysis, the Review of Financial Studies, Management Science and the Journal of Financial Markets.
Teaching: Various electives as well as core classes to undergraduate, MBA, online-MBA and Ph.D. students. For his teaching, Amber has received the Whitman School of Management award for exceptional teaching and the Oberwager award for mentoring undergraduate students.
Awards:
– Nasdaq Best Paper in Market Microstructure Award, Financial Management Association (2019, 2013, 2010)
– Whitman Research Fellowship (2010-2012)
– Oberwager award for undergraduate student mentoring (2005)
– School of Management Award for exceptional teaching (2003)
– Oscar Lasdon Award for the best dissertation in the area of Finance or Business, Baruch College, CUNY (2001-2002)
– Nasdaq Dissertation Fellowship (2000-2001)